Beautify Your Office Space
Customizing Spaces For Beauty And Function
Jung Tile & Granite has been involved in remodel projects for many area business establishments, including banks, churches, retail showrooms, medical offices, hospitals, and restaurants. Our work has run the gamut from ceramic / porcelain tile, luxury vinyl flooring, carpeting, heat welded sheet vinyl, and countertops to painting, electrical work, plumbing, suspended ceiling replacement. Even exterior tile work is part of our wheelhouse. If you can dream it for your home-away-from-home, we can make it happen.
Visit with our commercial project managers whose expertise in the field will help you determine what will and won't work in your space, and from there, help you select finishing materials to breathe life into your vision. We specialize in customizing spaces for both beauty and functionality.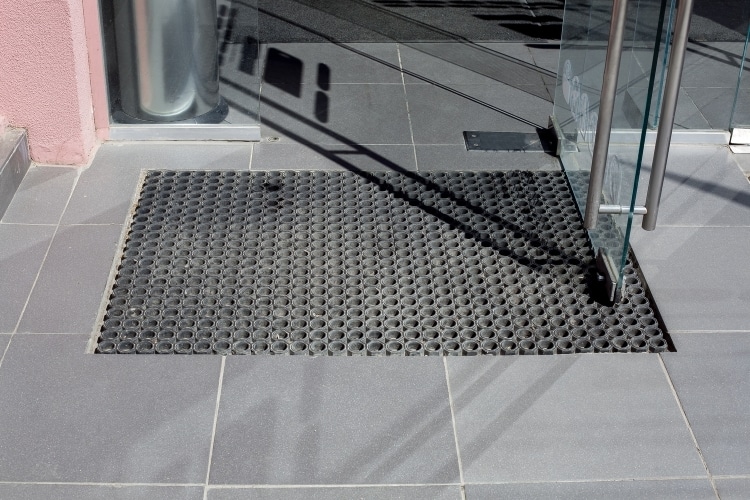 Providing Personalized Client Communication
It's not uncommon to spend more waking hours at work than we do at home. That's why it's very important to us to help you create a commercial space that is both inviting and soothing not only to those who work in it, but also to clientele who visit. We listen to your needs and vision, keeping in mind what the space can realistically accommodate, and provide a finished product that we hope exceeds your expectations.
It is very satisfying to see our products and craftsmanship stand the test of time in the establishments that we help transform, knowing that our work has helped to create a safe, pleasing and functional environment for those who spend time in the space.
Our Commercial Remodeling Process
Listening is the key to delivering. We ask a lot of questions, look at the space, listen to what is said, and even what is not said, to better understand our clients' needs and priorities so that we can do all we can to produce their visions in a cost-effective manner. We assess what can and cannot be done in a practical manner, and offer suggestions that may not have come to mind. We are adept at working around your business schedules to help keep your operational downtime to a minimum. New products and technologies arrive on the scene frequently in our industry, so we strive to keep ourselves and our team of craftsmen updated on these, and we all work diligently to produce an exceptional end result. We believe communication is another key to a successful project and partnership, so we make every effort to keep you informed of our plans and progress, and make you aware if we run into any unforeseen concerns.
Remodel work naturally has unforeseen variables, so proactive problem solving may help reduce additional costs while also minimizing lost production time. Our goal is always to get your business fully operational as quickly as possible.
Please contact us about any potential remodeling efforts that you are considering for your commercial establishment. We look forward to the opportunity to work with you and your staff.
Commercial Remodeling in Victoria, TX & Surrounding Areas
Our showroom consultants have years of experience to bring you inspiration and different design options to choose from. We work with our clients one-on-one to provide as much (or as little) guidance as you want or need. From new builds, to remodels and restoration, we can help you select products that both complement your lifestyle and complete your vision. If you're unsure of what you want, we can help you explore the abundant possibilities we have to choose from!
With all the options of backsplashes to choose from, you're sure to find one to match any of these
countertop options! We're happy to help find the perfect complement to your project.
Request A Consultation Today!