Bathroom Remodeling Done Right
Are you ready to take your bathroom to the next level? Maybe you've just purchased a fixer-upper and need to renovate the bathroom, or conversely, you might be feeling as though you've outgrown the style of your current bathroom. Regardless of your reasoning, Jung Tile & Granite is here to help you take your bathroom to the next level! As the area's leader in bathroom remodeling, we know what works and what doesn't work like the back of our hand. With over 40+ years of experience, you can rest assured knowing you've enlisted the best possible team of experts to tackle your bathroom remodeling needs!
Our team is pleased to offer bathroom remodeling solutions you can be proud of. We provide complete handling of your remodel process. From demolition and cabinetry to electrical and painting, plus installation, we do it all! Your family and guests are sure to notice the Jung difference.
Our cutting-edge services are sure to fit any budget or need. Maybe you don't need a complete remodel. That's okay, too! You can cherrypick which services you need. Only need painting? We've got you covered. Do you only want new cabinets installed? We've got you covered. Just need a little carpentry done? We've got you covered! Our goal is to always put the needs of our customers first. We want to make sure you get everything you want out of your remodel, no matter how big or small, while also providing the best possible customer service.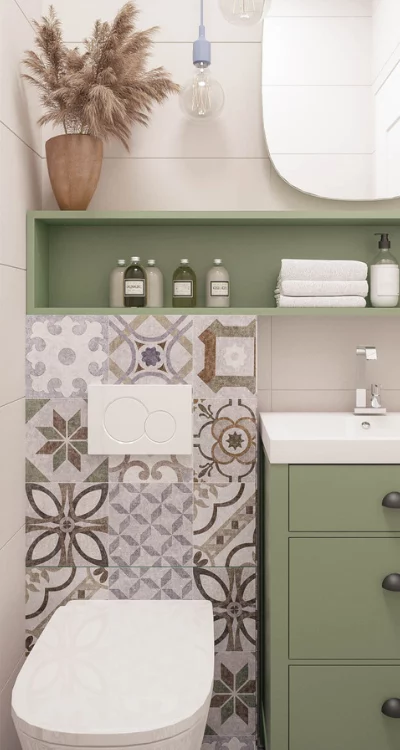 The Premier Bathroom Remodeling Team in Victoria, TX
We know how overwhelming the remodel process can be. DIY projects aren't for everyone and that's perfectly fine. Even choosing the design of your space can be a daunting task. Don't stress yourself over completing a project when you can rally the help of Jung Tile & Granite. We tailor the designs of our remodels to reflect our clients' must-haves and needs. If you're looking for a Hacienda-style bathroom, we might suggest Spanish-style cabinetry and tile. The Modern Farm House trend is widely popular right now; if you're looking for staples of this style we can suggest to you Herringbone tile and wood elements throughout your bathroom. Despite the direction of the design you choose for your bathroom, our team is well equipped to meet the needs of your remodel. You deserve to experience a stress-free renovation and that's what we guarantee! 
Here's what our team ensures for every bathroom remodel project:
A free consultation

A streamlined project timeline

High-quality materials

Expert installers 

100% customer satisfaction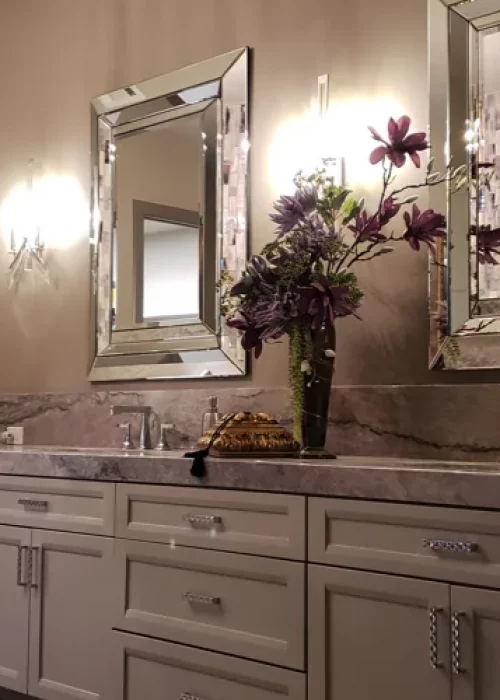 Learn More About Our Bathroom Renovation Services Today
We understand the importance of a good bathroom remodel. Your bathroom should be both timeless and functional as it serves a necessary purpose in your home. However, just because it is a necessary asset in your home, doesn't mean it should be overlooked. You can raise the value of your home by taking the time to complete a quality remodel and renovation of your bathroom. Stop by our showroom located at 5208 Zac Lentz Parkway, to view a variety of bathroom remodeling options. Our experts are on standby ready to help you take your bathroom up a notch!
With all the options of backsplashes to choose from, you're sure to find one to match any of these countertop options! We're happy to help find the perfect complement to your project.
Request A Bathroom Design Consultation Today!