Kitchen Remodeling
in Victoria, Texas
Create the Kitchen Your Home Deserves
The kitchen is the heart of the home and deserves to be treated as such. You can add so much to your home's value by revamping your current kitchen. Your remodel should improve the space while keeping the home's character intact. Minor changes like upgraded cabinets or adding a backsplash are some of the easiest ways to get started.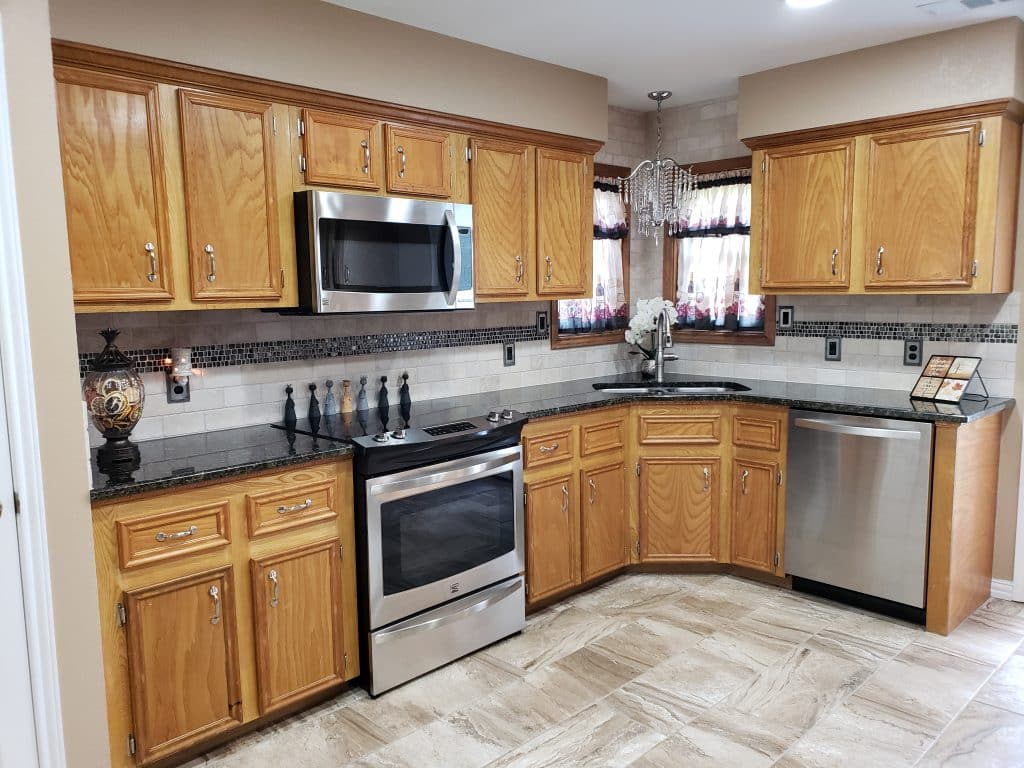 Tackling a kitchen remodel can be daunting especially if you don't know where to start. Luckily, Victoria has a team of experienced remodel experts ready to help. The Jung Tile & Granite team is backed by 75+ years of combined experience in the home renovation industry. You can count on this team to offer timely, professional advice before the actual remodel and during the process, you can expect constant communication and skilled craftsmanship. A complete renovation can be time-consuming and have multiple steps between the design conception and the finished product. When you choose the Jung team, you can look forward to guidance throw every step of the way.
Who Better to Trust Than the Industry Leader
Jung Tile & Granite is recognized as one of the area's industry leaders in the field of home remodels and commercial service. From minor upgrades to full-scale home improvement projects, we offer services for all your needs. 
We offer various aspects of kitchen remodeling such as:
Custom cabinets

Lighting

And so much more!
Let's give your kitchen a facelift. Your friends at Jung Tile & Granite are ready to help you create a kitchen that is not only functional but that also welcomes family and friends into the heart of your home.
Call us today to schedule your initial consultation at 361-573-7068.
With all the options of backsplashes to choose from, you're sure to find one to match any of these
countertop options! We're happy to help find the perfect complement to your project.
Request A Kitchen Design Consultation Today!