Home Remodel Victoria Texas
Remodels in The Crossroads
A custom remodel of your home's kitchen and bath enhances your daily living experience and also increases the resale value of your home.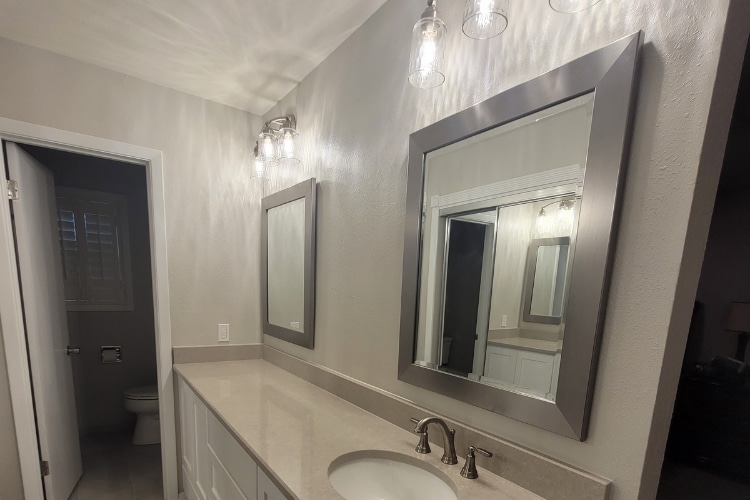 At Jung Tile & Granite, we're proud to offer you a complete, turnkey solution for your home and business remodel project including demolition, carpentry and cabinetry, plumbing, electrical, painting, and of course, professional installation of all your selected materials.
Jung Tile & Granite has the only NTCA Certified Tile Installers in the area, and works with only the most professional and quality-minded sub-contractors in the industry. This means you can rest easy knowing that your project will be completed efficiently, on budget and on time. When you trust your project to our team, we will communicate and coordinate, schedule and supervise the entire job to guarantee that work flows smoothly from start to finish.
Call our office to schedule an appointment for your free estimate. Trip charges apply outside of Victoria County.
With all the options of backsplashes to choose from, you're sure to find one to match any of these
countertop options! We're happy to help find the perfect complement to your project.
Request A Consultation Today!