A Personalized Approach To Construction
My family and Victoria 4-H would like to express our deepest appreciation for your dedication and support of our 4-H program. We have improved our leadership skills, built strong friendships, traveled across the country and we were invited to the Texas Capitol this past March to represent Healthy Texas Youth Ambassadors.

Please know, if you ever need a helping hand, you can call on us, your Victoria 4-H Club members. Happy National 4-H Week!"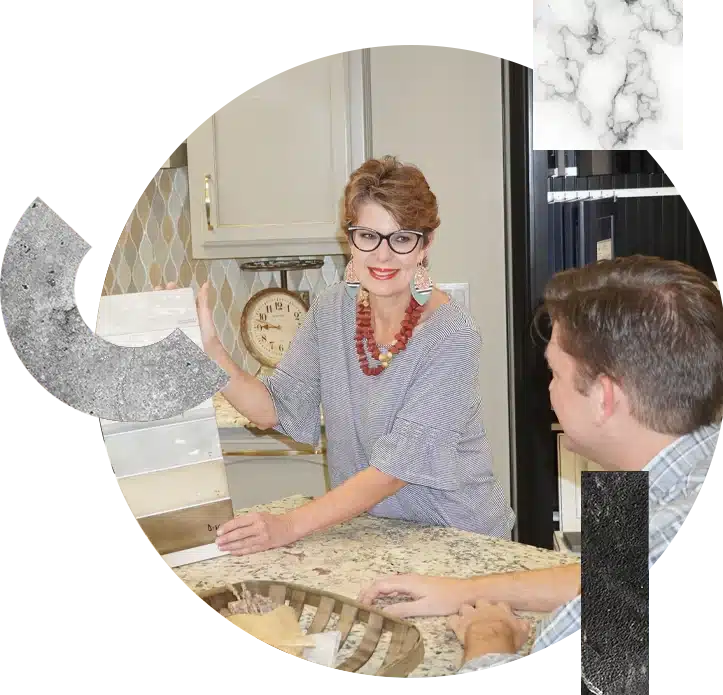 Welcome to
Jung Tile & Granite
At Jung Tile & Granite, we take a personalized approach to consulting our clients, offering them full remodeling services in Victoria, Texas, and surrounding areas with a specialization in custom tiles and supplies. We perform full kitchen and bathroom remodeling to provide you with complete, turnkey service and installation. We have many countertop options made of various materials and flooring choices to fit your desired aesthetic.
With the area's most inclusive coverings showroom, you'll be amazed at the options we carry! Our expert staff is on hand to assist you from the initial design and selection of materials, to the installation of your products, whether it's new construction, a remodel, or a commercial application. You can rest assured that when you step through the doors, you'll be dealing with the most competent and professional company in the area.
It's our commitment to service, customer satisfaction, and industry excellence that sets Jung Tile & Granite apart from other remodeling contractors in Victoria, TX. We are a 5-Star rated contractor with the NTCA, and the only tile company in the Crossroads area to have Certified Tile Installers within our family of professional craftsmen. We look forward to taking the time to work with you and do what it takes to guarantee your satisfaction.
Victoria, TX
Remodeling Services
We are proud to offer turnkey remodeling and contractor services for your convenience. We know that the prospect of commercial or home remodeling an existing space can be daunting, and at Jung Tile & Granite, we work hard to engage our homeowners in the magic of the experience. Our project manager works as a general contractor on your project and is detail-oriented and passionate about what they do; they bring years of experience to the table, and they work with a skilled team of industry professionals to provide you with a complete turnkey project. Allow us to help you remodel your home from just "OK" into " outstanding."  We'll coordinate the entire process by your side!
Wow! Your "tear-down" folks are amazing! No mess and clean! I am very, very impressed. Nice to see professional work!!!
We love our new kitchen. New painted cabinets, new pantry location, quartz countertops and flooring. Lighting updates make the painted cabinets shine. Everything is so clean and colorful.
I worked with Jamie and the great folks there on a MAJOR master bath remodel. [...] I am incredibly pleased with the final result and would recommend their services to anyone looking to update or upgrade their home.
Amelia showed me all the places where you & your staff installed tiles recently. It looks so wonderful & will make our campers so happy. [...] Thank you so very much for taking the time to do something so valuable & meaningful for the camp & the kids we serve.
Your staff was very helpful & always professional and a pleasure to work with.
You were amazing today and thanks for helping us with finding just the right people to help put our home back together. [My husband] has been talking about how y'all just seem to know what we wanted... he really is excited to see this come together!
You have no idea how happy you've made us! [...] the tile is gorgeous and I feel like I'm in a spa with the teakwood seat! [...] I know you think I'm crazy but I have a hard time believing it's not a dream 💗
The countertops & sinks are beautiful ! And your crew was so nice & worked so hard!!
Wanted to tell you how happy I am with the job that was done in my bathroom. [...] Jung Tile and the subcontractor they hired did a very professional job. I would recommend them to all my friends. Thank you for a great job.
Thanks to Lillie and all of the workman on our bathroom. They all did an outstanding job and workmanship.
I love my remodel, the floor is 100% perfect, I really couldn't have done any better on my floor selection. The tile people did a really really fantastic job with the floors and backsplash I couldn't be happier.
You have all been great, starting with Melinda the first day I came to your showroom. [...] You never pressured me, giving me time to make sure my decisions were what I really wanted. Bruce and Trino were SUPER GREAT!!! [...] I am really enjoying my beautiful home.
Thank you for all you guys have done [...] I have dealt with MANY service based companies [...] but have never experienced such professionalism and prompt, quality service as in my dealings with you and your company.
Customer satisfaction is one of our top priorities, along with providing quality services. We offer a full 1-Year Warranty on our services to ensure the quality of our work at Jung Tile & Granite.
*Ask about extended warranties that are applicable to most manufacturers.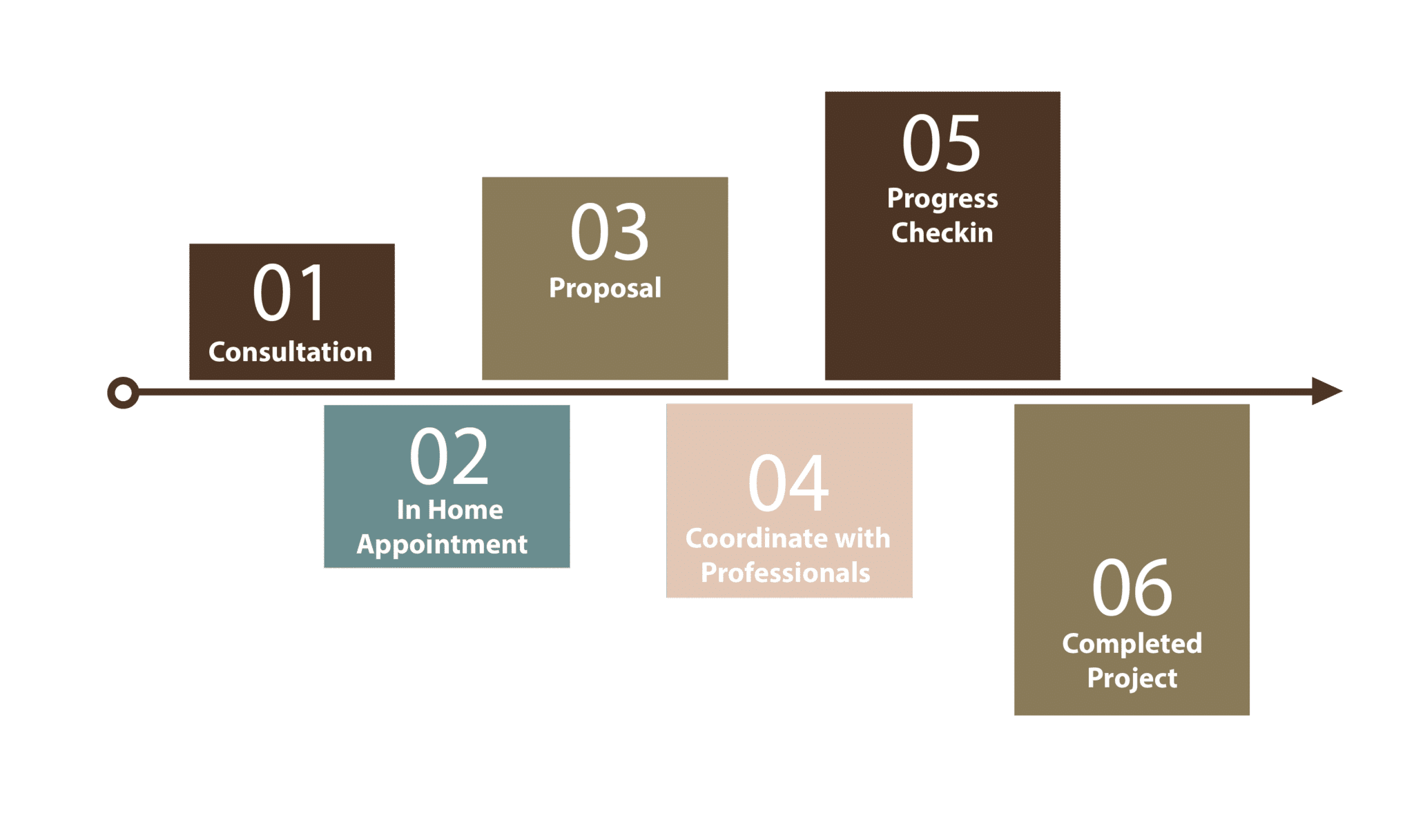 We listen to you. We engage with you and work to create energy and excitement about your project. We problem solve. Part of the magic is combining beauty with function. We learn about your lifestyle; we collaborate with you and make recommendations that we hope ultimately will result in the home of your dreams.
We schedule an in-home appointment where we come look at the space, make suggestions and discuss material choices.
We prepare a turnkey proposal (estimate) for you to review. Oftentimes, this process includes us consulting with other construction professionals to provide the best possible experience for you.
Contracting with Jung Tile & Granite to manage your project means that you leave the details of scheduling and coordinating the flow of work to us.
We stay in communication with you and our craftsmen. We consistently check on the project to make sure everything is running smoothly and meeting your expectations.
Your project is completed by an experienced team with professional attention to detail.
Request A Consultation Today!